A classic case is having a plethora of software and technologies that are both redundant and cost you money. For example, many companies are using a videoconferencing platform such as Zoom but hold Microsoft Office 365 or Google Workspace licenses.
Seeing as Microsoft and Google both have a video conferencing tool there is redundancy when organizations have a stand-alone videoconferencing package. Businesses of all sizes that are growing increase their technology and purchase software and applications which often have overlapping functionality. The root cause of this problem is that speed is often seen as preferable to studying the features and benefits of each product.

In addition, as your business expands, there are more decision makers across the company and controlling technology becomes challenging. Each decision maker or manager often has their own preferred technology. After a few years pass there is a mismatch of solutions deployed throughout teams across an organization. One of the key problems with this is that different departments may utilize different solutions. This can easily lead to inefficiencies in addition to a higher technology budget. Spending time to understand what systems you have is one of the most impactful decisions you can make. This exercise will arm you with valuable information and help build a path to reduce overlap.
Another simple but critical thing you can do to manage your own IT is to ensure each of your machines have antivirus installed. It's one of the most beneficial things that anyone can do, knowing if your computer or device has basic anti-virus protection enabled. If one were to complete a Google search for "antivirus software" 180,000,000 results would be returned, yikes!

Why is having anti-virus software enabled important? Every time your computer is connected to the internet your risk of being compromised increases. If you have a mobile device such as a laptop and connect at your local coffee shop this risk escalates even further. Your data is a potential goldmine to hackers and other criminals and these actors cast a wide net to see what they can access. Access to banking information, corporate data and personal information are all key targets and it serves companies well to protect this information. Many computers come pre-installed with antivirus applications or a short-term trial of a manufacturer's product (examples include McAfee and Norton). Microsoft also embeds their own antivirus software called Windows Defender. It is critical to ensure these are activated. Businesses install locks on their office doors, but many leave their technology wide open. Don't be that business.
You have probably seen certain service providers such as Apple and Google all the way down to smaller providers asking to send you a code when you try and log into one of their services. These codes are part of a process called multi factor authentication (MFA). The goal behind this process is to ensure that the person who is trying to access data, content or an application is the actual owner. In an era where hackers are continuing to get more sophisticated MFA is a way to add additional security to your data. MFA is often easy to enable, and you can choose if you are sent a text or email with a time sensitive code.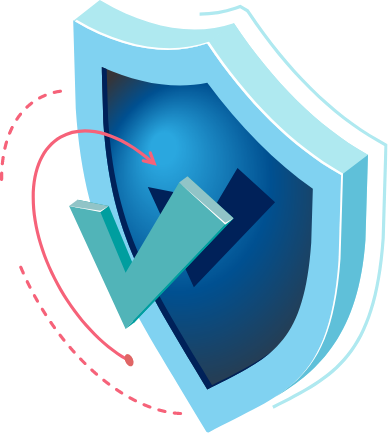 This extra step is quick and painless and well worth the additional effort to ensure that only you are accessing your content. MFA continues to gain popularity and various governmental departments are adding it to end user portals to keep users' data safe.

At work, MFA is as important as it is at home. We spend a large amount of our day at work and often interacting with various tools, data, portals, and systems. Just like personal data being compromised, corporate data is incredibly valuable and its loss or misuse by external parties could be extremely damaging both financially and reputationally for the organization. Both Microsoft and Google offer MFA for organizations to enable so that staff are required to enroll themselves in this extra protection. This helps decrease the risk of security penetration. While you may wish to engage a qualified IT Service Provider to aid in setting up your corporate MFA settings, every business is encouraged to turn on MFA on their personal sources. Quick links to instructions to enable MFA: Microsoft and Google.
One of the most frustrating things that people run into with technology is remembering their password across multitude of websites, portals, systems, and devices. To combat this challenge many people including staff members, try and have as few passwords as possible, often using the same password for their work computer as accessing a site such as Netflix or their Starbucks account. To make matters worse, many staff members keep passwords on notes, often close to their computers. These scenarios are recipes for disaster and can cause harm both personally and in a corporate setting.

If you were to choose a password such as "123456" it could be cracked in less than a second. Should you elect instead "password1" it too will be compromised in less than a second. Finally, something a little trickier like "qqww1122" would stand up for about 52 minutes if a hacker decided to target your account [source: https://nordpass.com/most-common-passwords-list/]. The risks are clear in having insecure passwords and it is critical to find a tool to securely house all your important passwords. In addition to being a nuisance when you forget your password, as we have highlighted, recycling passwords is a risky endeavor. To solve this there are a plethora of very good password vaults such as Dashlane, Keeper or 1Password. These applications securely house passwords, key notes, and other important account information. An additional feature that comes in handy is these tools often can randomly generate complex passwords and then store them for your future use.
The final example that comes to mind regarding what IT you can manage on your own is your internet service provider. If your business is more than a few years old chances are you signed up for a business internet package that, at the time, was good value. The problem is that with advances in technology and competitive pressures most internet plans today are cheaper or offer additional speed or features that warrant review.
Ensuring you understand who hosts your domain(s) is your first step. There are several key players, including GoDaddy or Ionos, that allow individuals and businesses to purchase domains.

Often these providers have features such as auto renewal to ensure that the owner will continue to have the domain(s) automatically renew each time the subscription period ends. It is highly advisable to investigate if this feature is turned on or put in place an internal system to alert you when your domains are coming up for renewal. Lastly, you could consider migrating all your domains to one provider. The process of migrating a domain from one provider to another is relatively straight forward. This process could be well worth it to streamline the administration of a potentially growing number of domains over time.
There are so many things you, as a business owner, can do to manage your own Information Technology. IT is there to enable your business; help you grow and make operating your company easier. Not all IT is meant to be confusing, challenging and inhibiting. I hope these suggestions for making some small changes within your business can produce good return on your time and investment.

If you have questions about what we've discussed or your business is at a point where an IT Partner could help your business, please contact [email protected] or call us on 587-318-1635 or you can use our contact form.